Hi! Due to all my new followers brought to me from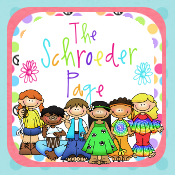 I decided to blog about my quest to a more student-centered approach to classroom management. I started a Master's program in curriculum and instruction two years ago. I had three amazing facilitators, one whose name is Kerry Curtiss Williams, author of
She was a great inspiration when it came to building a community where the learner feels safe, making them do the thinking and being intrinsically motivated. I also happened to have one of "those" classes recently. The kind that makes first year teachers cry and veteran teachers go hmmmmmmmm. I started out with my green, yellow, red system and got so frustrated I ripped it up in the middle of the year because I was tired of flipping cards and it obviously wasn't working. I didn't really replace it with anything but caring, compassion and community building. At one point we had a 45 minute air it out session where we listed our problems and solved them one at a time. Here is a list of problems for one day and how often it happened that day. Taking care of others really means worried about what everyone else is doing and not yourself.
In a week's time the list dwindled down to this
I just kind of made it through the year with problem solving and giving out hugs and listening to this needy class while filling my bookshelves with books such as
and Kerry's book. I have to admit though I spent the whole summer vacationing/celebrating and did not do a whole lot of reading (but I still plan to read these books!) When I started quickly researching what I wanted to do this year for classroom management I found
this
at
First Grade Factory
and
this
at
Peace Love Learning. A
ren't blogs wonderful?? After implementing the two I still had a talking problem that I had no idea how to nip in the bud. That is when I found Monica at
Schroeder Page you can read my e-mail here
. She was the final piece of the puzzle and I am grateful to have e-mailed her. I am now 7 days into the school year and I like where I am. Hooray!! Also I feel like I have a wonderful support system here in blogland which will be great since I miss all my colleagues at grad school. Who says the internet blogging and facebook is bad?? Not me!