Four bloggers have put a smile on my face by giving me an award so THANK YOU!!!!!
and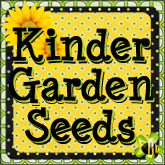 and
and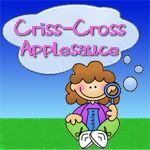 and
have awarded me the
AWARD!
Now on to the blog award rules...

1. Thank the person that nominated you with a link back to them.

2. Tell 7 things about yourself. (see below)

3. Pass this award on to 15 newly discovered blogs and let them know that they've received an award! (This was so difficult since I've recently found so many fabulous ones out there!)
Seven Things About Myself
I turned 35 on my last birthday
My children are guinea pigs to my teaching ideas.
My four favorite vacations were Hawaii, New York City and Panama City Beach, Florida and Western Nebraska.
The jobs I've held include retail, aerobics instructor, dishwasher, lifeguard, child-care director.
Both my Grandmas were named Rose.
I once hit my head on the diving board when trying to do a back flip.
2 days after I was born a tornado hit my house.

15 blogs I have found recently that I think ROCK (in no particular order)
That is 13 so far. I will keep searching, I know you are out there!!!!